Bushing
Rubber bushings are used to provide interface between two parts while absorbing shock and reducing vibration. Quality rubber bushings must withstand high twist angles for millions of cycles under rust-prone environments. To meet these tough requirements, our bushings are designed, manufactured, and tested to accommodate high torsional, axial and radial loads. Secondly, all our bushings undergo a fully automated coating process to prevent rust in real-life applications. Our bushings are found in motorcycle suspension systems of the most popular brands in Thailand. First Rubber is committed to producing trustworthy products to our customers.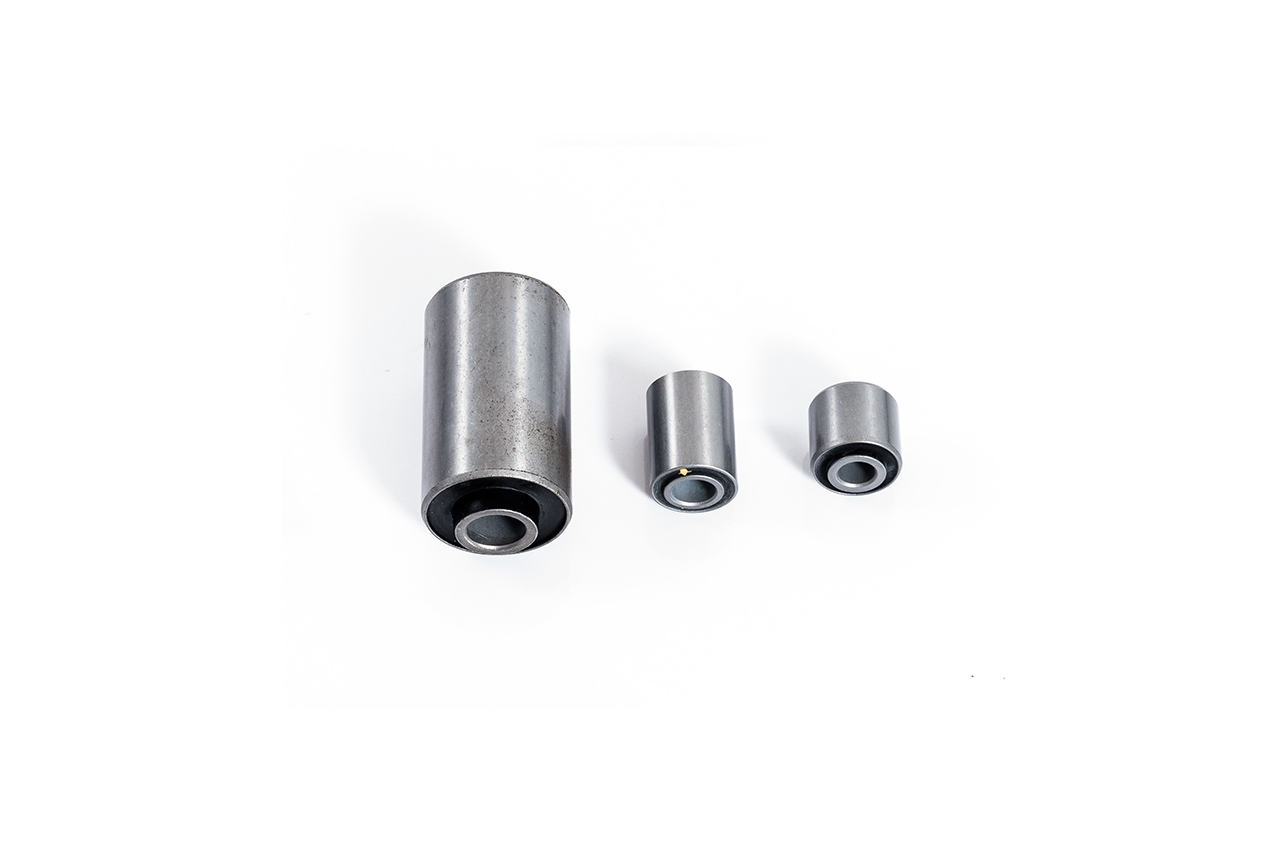 To ensure all products meet our customer's standards, we've developed a dedicated machine to perform durability testing that simulate real-life conditions. Each bushings are subjected to twist angles according to our customer's specification, and subjected to million cycle testings. Every production lot that is delivered to our customer must withstand these product durability tests.
From design, machining, mass production, quality check, to packaging, First Rubber offers one stop service to rigorously guard every single step, and continuously improve our production method. Simply provide your specifications, and we will realize the ideal product.